Vouchers
Do you want to give your loved ones a unique and special gift? Give them admission to Jump Arena!
How? It's easy! You can buy a gift voucher at our front desk or online through our e-shop.
Choose the voucher that you prefer and enter the recipient's name.
We'll send the voucher to your e-mail, you don't have to pick it up.
You can order several vouchers at once. Vouchers have unlimited validity.
Vouchery můžete zakoupit v hodnotě:
235,- Kč Hodina skákání dítě/student
259,- Kč Hodina skákání dospělý
499,- Kč Hodina skákání s trenérem
1690,- Kč Nepřenosná permanentka - 10 vstupů pro jednu osobu
1990,- Kč Přenosná permanentka - 10 vstupů pro více osob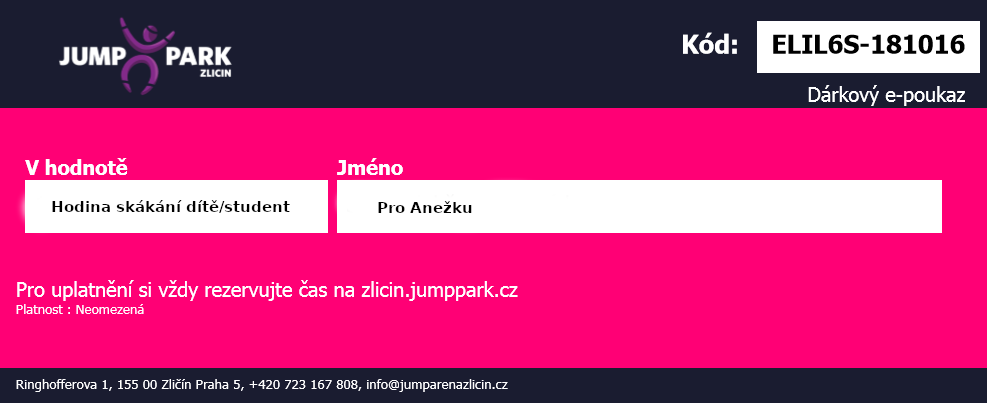 ORDERING FORM